How to pay your bill with credit card OR PayPal:
You don't have to join PayPal to make a payment. When you follow the link from your email (or at the bottom of this page), you will be taken to a PayPal page.
To pay simply do this:
1. Enter the amount due, click "update"
2. PayPal members login to complete /  Those who are not PayPal members are NOT required to become paypal members. You need only click on a "Don't have a PayPal account" as shown in the screen capture below to enter your credit card info.
Click the image below to enlarge: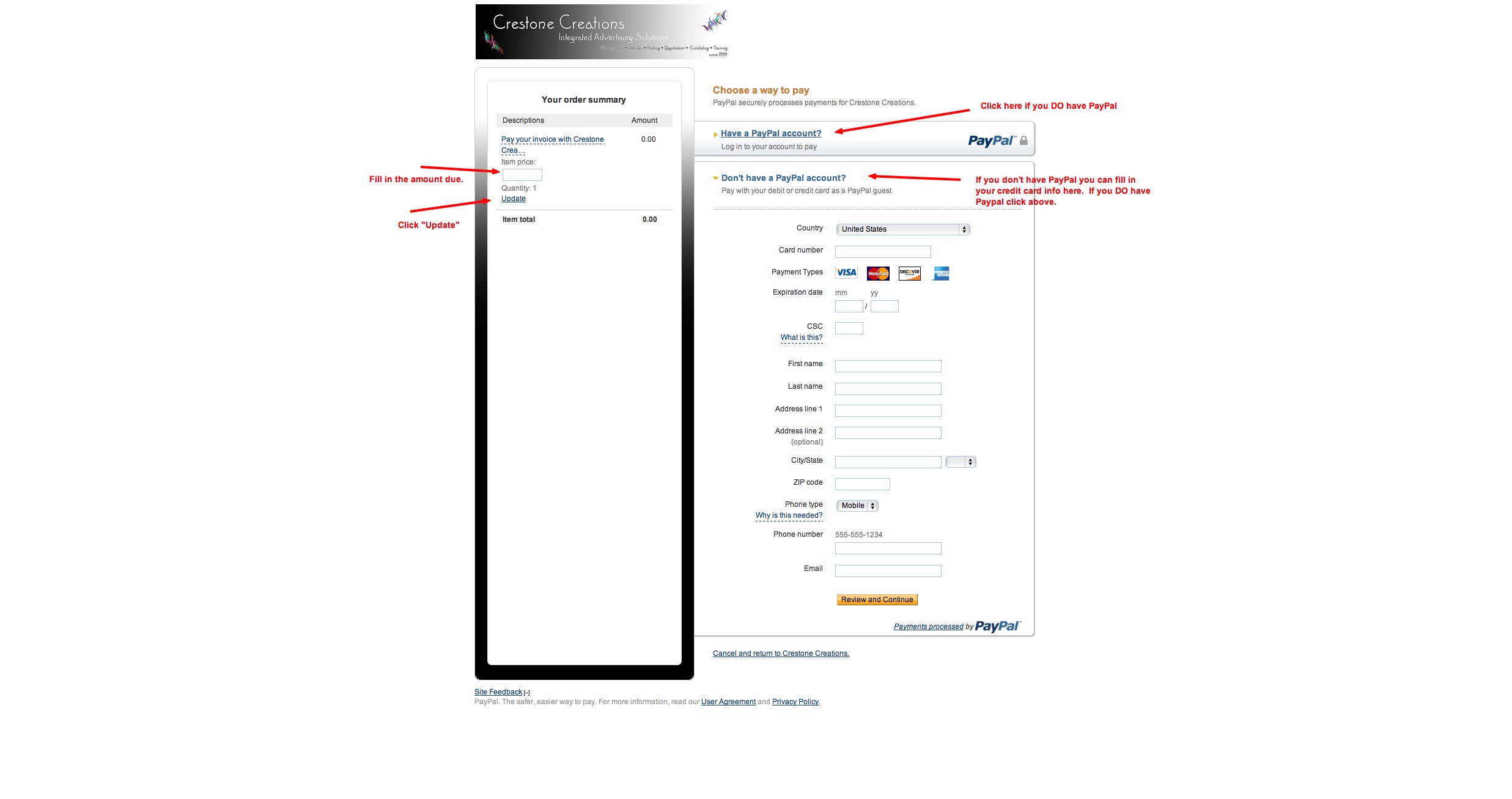 Still have Questions?  Contact us